Our Ninja training program will combine military-style obstacle courses to develop strength and speed, gymnastics tumbling, and 'ninja' style moves just like what you would see in video games or the movies!
PS Ninja – Ages 3-5 years old
Ninja age groups – 6-10 & 11+
The NP Ninja program combines:
coordination from gymnastics
strength and agility from obstacle training
creativity from freestyle movement
A child's progression is determined by their own pace, handing them the tools to shape their own experience. By letting children advance individually, within a defined and collaborative program, children of all ages and genders receive more than athletic gifts. They're strong, confident kids.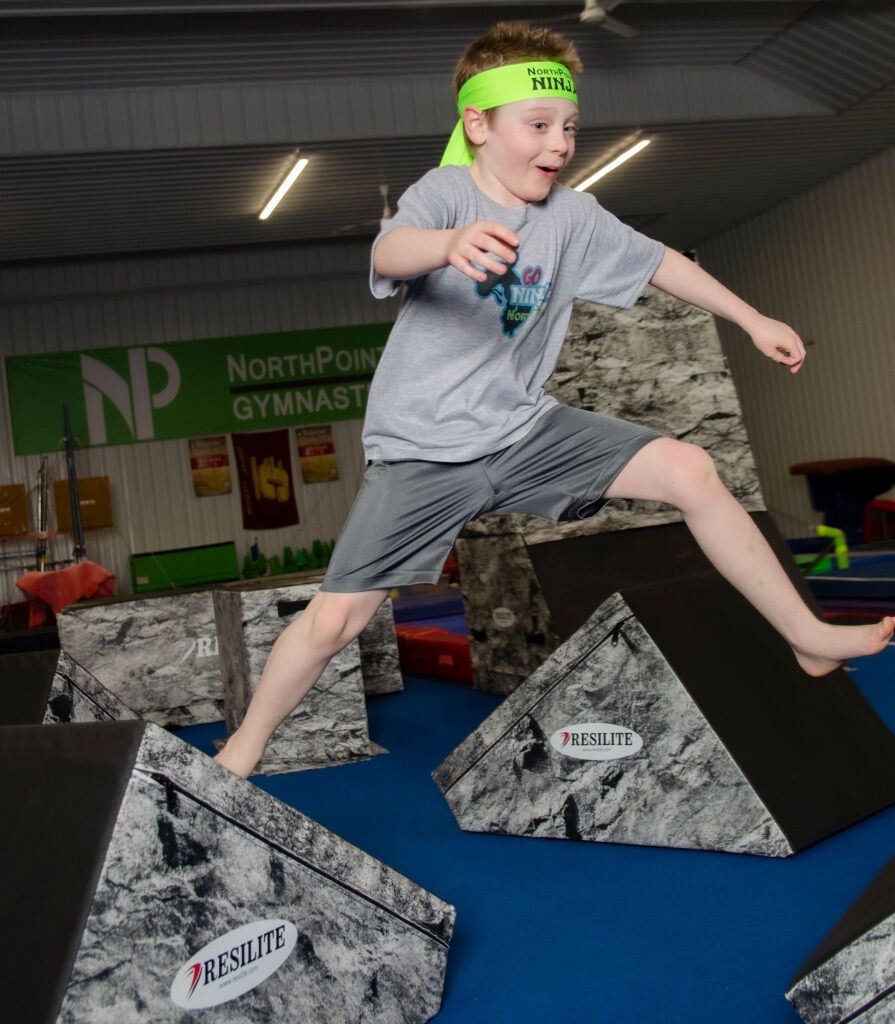 A student's apparel is very important to ensure safety.  Each class, your child needs to come prepared with their NP Ninja Headband as well as an athletic shirt. Shorts or pants can be any type and should be dark in color, but we recommend a material that allows children to move freely. Jeans and school uniform pants are not permitted on the gym floor.